My project,
Emily's Journey
, was exhibited for a few days at our Postgraduate Degree Show "Critical Presence". From the 18th to 21st of September we set up our creative displays at Ugly Duck and our exhibition was part of the program of the
London Design Week
.
I had a prototype of my interactive graphic novel running on two Ipads for visitors to interacts with. It was a rewarding moment as I shared for the first time my project, concepts and art work with the public.
Below you will find a few picture of the exhibition as well as short footage of the display and prototype.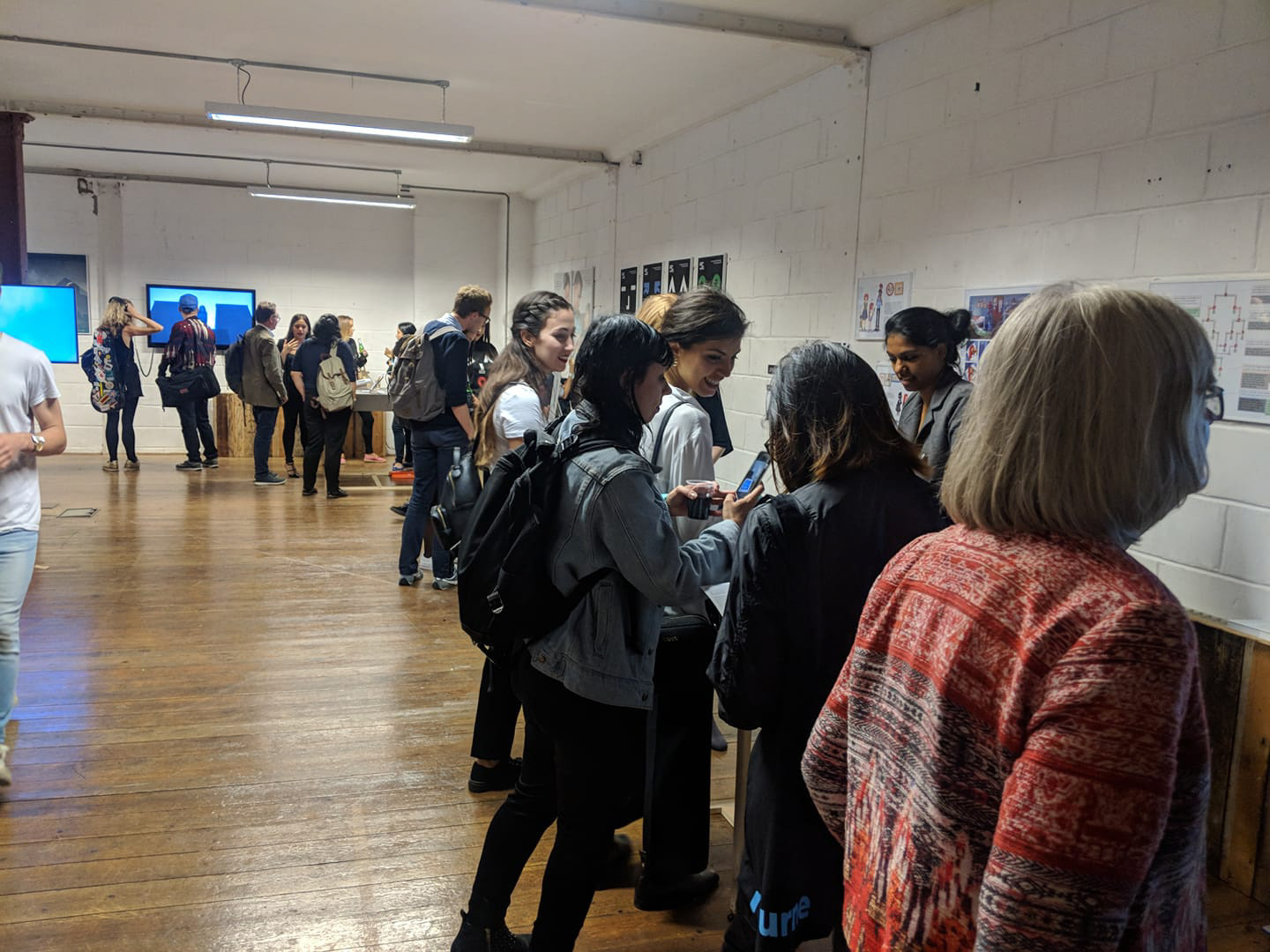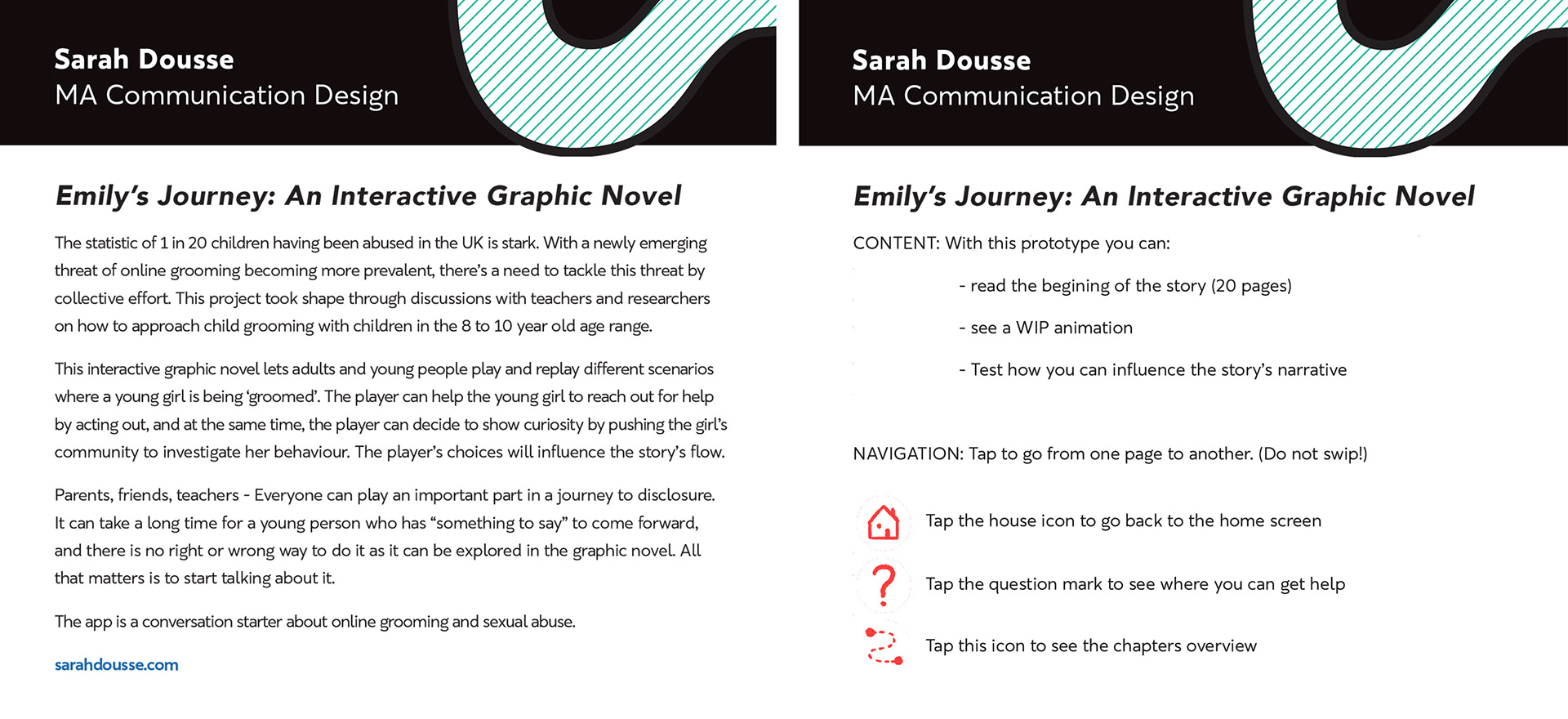 Here are the four pieces of artwork and a diagram that I had framed and hanged on the wall.